Welcome to TERRA DEI SENSI

Web site dedicated to "Typical Italian Marchigiano Food&Wine" lovers, one of the few Italian regions still tied to old traditions.

The customer's satisfaction is our purpose, all that it is possible suggesting you delicious and unobtainable unique products, so, after several years of work and research in food industry we have created TERRA DEI SENSI.

Our target is the quality products, therefore we have selected personally the finest but at the same time small local producers, because they produce a limited quantity to preserve the highest quality.

We want to give to everybody the chance to try our cuisine and to spread it all over the world because unfortunately it is not really known, but we can assure who try it, will never forget it! In this way you can find the products of our land in a short time and with the consciousness of their quality.

Thank you for your attention and we hope you will appreciate the culinary art of Marche!

Have a good netsurfing!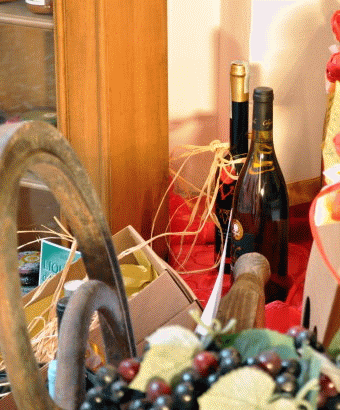 Cart

Empty cart!

Totale: 0
Info

How to Buy

Terms of Sale

Shipping Rates

Privacy

Contacts
Credits

Realization by:
Click Informatica
©2011 - invern0mut0





WHY CHOOSE US

Anyone has been in the Marche region knows that this wonderful land can offer natural and unforgettable landscapes but also a great various and delicious culinary's specialities. Products are genuine and the working process has been handed down from a generation to another. The fastest and easiest way to find them is to contact TERRA DEI SENSI thanks to our accurate selection synonimous of quality and genuiness. "Ciauscolo", "Lonza" or "Vino cotto", that you will find in our web site, are the best you can find in our region, difficult to eat or buy in the touristic shops or restaurants of this area. We try to satisfy your demand even if it will be hard but we want to do the best for our customers. Our typical products deserve to be known in the best way... just tasting them.